Effective Communications in the Age of the Internet
March 19, 2019 @ 6:00 pm

-

8:30 pm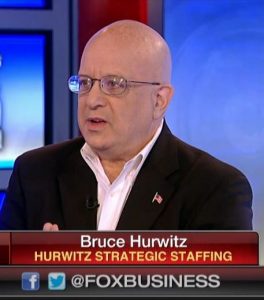 With the power of social media, it is now possible for virtually anyone to create a network of hundreds, thousands, even tens of thousands of followers, and to communicate with them, regardless of technological knowledge, thorough blogs, and audio or video podcasts. In an instant, a person can go from anonymity to fame or infamy.
In this interactive presentation, Bruce Hurwitz will explain the basic concepts of designing and delivering an effective speech, interviewing guests and being interviewed on audio or video formats, including traditional radio and television, and by the press. Attendees will learn the dos and don'ts of successfully conveying a message.
About the Presenter:
Bruce A. Hurwitz, Ph.D., president of Hurwitz Strategic Staffing, Ltd.,whose mission it is to promote the hiring of veterans, has been an executive recruiter since 2003 and a career counselor since 2009. In addition to being a "Five-Star" rated speech writer on Fiverr, he is a recognized authority on career counseling, recruitment, and employment issues, having been cited in over 700 articles, appearing in some 500 publications, across the United States, and in at least 30 foreign countries. A three-time Amazon bestselling author, his posts on LinkedIn have been read 410,000 times and have garnered national and international media attention, including appearances on the Fox Business Network, Headline News (CNN), the local New York Fox affiliate, and a mention on ABC's Good Morning America. His social media network includes well over 43,000 individuals. He is the host of the live video interview podcast, Bruce Hurwitz Presents: Meet the Experts and was the original host of the Manhattan Chamber of Commerce podcast, The Voice of Manhattan Business.
Prior to becoming a recruiter, Bruce was a non-profit professional. An honors graduate of the Hebrew University of Jerusalem, Israel, where he obtained his Ph.D., he has over 125 peer-reviewed books, articles and newspaper contributions, on topics ranging from International Relations and International Law to the use of technology to conducting an effective job search and having a successful career.