What–You Can't Google Everything You Need to Know?
January 14, 2019 @ 6:00 pm

-

8:30 pm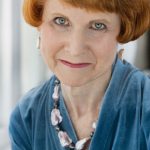 Younger generations are known to say they can find anything they want to know by googling. But much of the learning, skills and perspective people need to succeed in their careers is not found in data on the internet, but rather through conversations and relationships – often cross-generational ones at work.
Join us for an interactive discussion on the hot issues among the generations incorporating the 10 essential traits and skills you can't acquire, learn and practice by searching the internet covered in Phyllis Weiss Haserot's newest book, "You Can't Google It! Learn:
What are the growing intergenerational trends and challenges to address now?
What's the business case for cross-generational collaboration?
How can you most effectively interact with clients from a different generation?
How can we go from Collidescope to Kaleidoscope harmony?
About Phyllis Weiss Haserot:
Phyllis Weiss Haserot is the foremost workplace multi-generational expert speaking with a cross-generational voice. She brings the power of cross-generational conversation and collaboration to solve the urgent problems and nuances of attracting and retaining clients and employees of different generations, more effective multigenerational teams, knowledge transfer and succession planning,. Phyllis is President of Practice Development Counsel, a business development and organizational effectiveness consultancy, a strategist, facilitator and author. (www.youcantgoogleit.com)