Thought Leaders in Business: Connect to Thrive
September 12, 2018 @ 6:00 pm

-

8:00 pm
Join us on September 12, 2018, to hear a talk by Lou Diamond. Lou, author of Master the Art of Connecting, is a coach, consultant, master connector, speaker, and motivator. During this talk, Lou will be covering the best ways to connect with others to improve your career, grow personally, create fruitful relationships, and beyond!
Great leaders and top producers are not only great sales people – they are AMAZING connectors. The ability to forge strong connections with your desired targets builds revenue streams that can last for decades. Designed for all audiences, this 90-minute session is focused on showing you the skills you need to practice, the mindset you need to maintain, and the authentic way you need to 'be' to strengthen your 'connecting core.' Attendees will be inspired by Lou to win more business, achieve longer and more fruitful relationships, 'connect' like a 'Master Connector,' and draw your desired targets into 'your world.'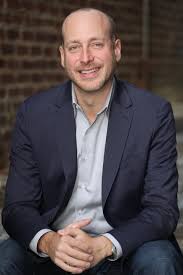 Lou Diamond is THE Master Connector. He has over 25 years of experience in sales, relationship management, business development, and executive coaching. He is an international keynote speaker, consultant, leadership & performance coach, best-selling author, podcast & TV host, and CEO of Thrive, a company focused on making the most amazing people, businesses, and brands become even more amazing through the power of connecting. He has consulted and mentored top performers at hundreds of companies the world over. Lou inspires audiences to feel they can conquer the world….and make tons of great new connections doing it.