Join us on Tuesday January 8th,  6:00pm,  at the Yale Club's Branford Suite, 17th Floor for:
Jeff Kapelman
co-CEO of Hilldun
 Jeff Kapelman, co-CEO of Hilldun, a leading factor in the fashion industry, has extensive expertise with emerging companies in the apparel business. In addition, Jeff serves on the Board of the Fashion Service Network, an educational and networking council of New York's leading service providers to the fashion industry.  
From his vantage point, Jeff has an excellent view of the state of the fashion industry, once a reliable mainstay of our local eco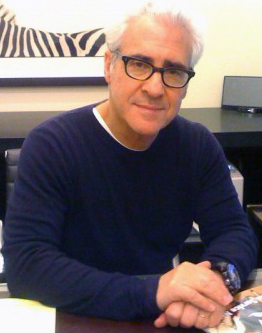 nomy.  Jeff will address a range of issues that impact the success and stability of an industry predicated on innovation, flexibility and multi-disciplinary approaches both within traditional and tech-savvy fashion brands.
Where are the opportunities in light of intense overseas competition, disruption of the retailer community, fickle consumer tastes dictated by online and entertainment entities and e-commerce platforms that place additional pressure on design, manufacturing and delivery planning? Jeff will provide us with fascinating insights into openings for business people who can capitalize on trends and act appropriately in response to them.
For the past 50 years, Hilldun has provided factoring and financial services to a variety of business owners including manufacturers, wholesalers, importers, and service providers. Specializing and understanding the needs of small and mid-size business, Hilldun provides companies with the working capital they need to fuel the growth of their brands.
Advance registration is required, as seating is limited.  Click here to register on-line, or:
Please RSVP to Chris Moschovitis at RSVP@TMGR.COM