with Jerome Deroy, CEO of Narativ, Inc.
Tuesday, June 3rd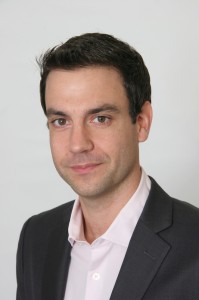 Jerome Deroy leads Narativ, a company that trains leaders and their teams in the art and science of storytelling. Through their learning of a breakthrough process, speakers are empowered to change people's attitudes and behaviors, enhance their sales effectiveness and communicate dynamically with their constituencies.
Currently, many people in the public eye are encouraged to tell stories as strategy to connect emotionally with their audiences, whether in person or via the media. However, the question is: what is the best way to tell a story? What is the key that opens the lock so the audience does not just hear but listen, feel and respond?
Narativ has answered these questions through a singular approach that trains speakers to leave the interpretation, emotional value and power of a story to the listeners' imagination.
Through their work with Narativ, major international companies have produced outstanding results in communication channels vital to their growth.
This evening will be an immersive experience that will turn the usual storytelling dialog upside down as you will learn principles and methods that will enhance the power of your communications.
Advance registration is required, as seating is limited.
Click here to register on-line, or:
Please RSVP to Chris Moschovitis at RSVP@TMGR.COM