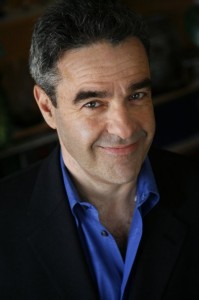 To stay competitive, today's businesses must be able to discover opportunities, evaluate them quickly and launch the right ones.
Companies that are known for thriving regardless of the economy (like Apple, Google and Zappos) have a specific methodology that enables them to adapt quickly and effectively.
At this May 6th event, you will be immersed in a powerful interactive program that will highlight the key principles used by successful companies to build cultures of opportunity and outline a step by step process that will help your company do the same. Participants will be taught how to build a culture of opportunity and become skilled at seeing, evaluating and implementing opportunities that spur sustainable growth.
Mark Monchek, President of Opportunity Lab, founded this company out of a passion to empower conscious leaders to build great companies that make a difference in the world. Mark has spent 25 years of growing entrepreneurial businesses and non-profit enterprises.
He started the firm on the principle of "Doing Well By Doing Good" and constantly strives to empower leaders to build companies that are more sustainable, more profitable, and that make life better for their employees, customers, and local communities. Mark has worked with leaders from Google, Apple, and The New York Times (among many other high profile organizations).
Advance registration is required, as seating is limited.
Click here to register on-line, or:
Please RSVP to Chris Moschovitis at RSVP@TMGR.COM