with Rob Sanchez
October 6, 6:00 – 8:00 pm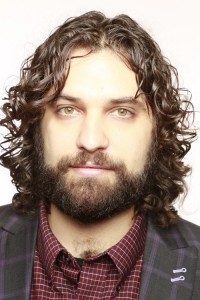 Rob Sanchez is a Yale Club member and the Chief Strategy Officer of Manufacture New York, a fashion incubator and factory dedicated to providing emerging independent fashion designers with the resources to move their designs into the marketplace.
Manufacture New York is committed to the development of a sustainable workforce as a vital sector of the local industry and a beacon for talented fashion professionals to live and work in New York.
Rob sees that the local economy, which at one time included a significant design sector, can stake a claim as a center for design and manufacturing. His organization believes that a resurgence is possible through the organic growth of smaller companies who are committed to sustainable workforce expansion.
Current conventional wisdom has it that fashion manufacturing jobs are the domain of overseas providers. However, Rob is one of the leaders in the fashion industry who see tangible benefits for consumers, corporations and municipal agencies to reverse this trend.
This event is an opportunity to listen to the new wave of thought and action in the fashion industry as traditional paradigms are updated with an eye towards collaboration and sustainability.
Rob has started four different companies and worked for two additional startups.  In his last company, Fashioning Our Industry, Rob began a fashion focused pitch event, resulting in the successful funding of two companies. He also worked for the New York Angels, an angel investment group, evaluating over 25 companies, performing due diligence on five private deals, and participating in over $5,000,000 in raised funds.
In addition to his work with Manufacture New York, Rob is also an Adjunct Professor at Fordham Law School, where he teaches Entrepreneurial Law.  Previously, Rob founded Fashioning Our Industry, conference on law, business, and finance for fashion designers that resulted in the successful funding of two companies.   He holds a J.D. from Fordham Law School where he focused on Business Law, Fashion Law, and Entrepreneurial Law and a B.A. in English and Psychology from Yale.
Advance registration is required, as seating is limited.
Click here to register on-line, or:
Please RSVP to Chris Moschovitis at RSVP@TMGR.COM