with Phil McKenzie
November 11, 6:00 pm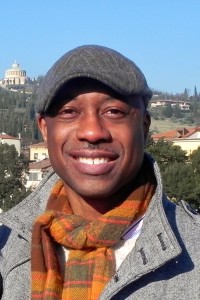 Corporate culture is under significant stress, as employers and employees struggle to find common ground in identifying and maintaining focus in achieving business goals.
Phil McKenzie, the Founder of InfluencerCon, understands these challenges and has developed an approach that identifies and supports cooperative culture that delivers value to multiple stakeholders.
Phil sees the next generation of leaders as those who pursue influencer culture.
Influencer culture is based on the pursuit of creativity, open and fair exchange, passion, collaboration and a commitment to rich and  authentic personal experiences.
By bringing together corporate innovators and game-changers, InfluencerCon has established itself as the leading consultancy for those managers who are seeking to establish vital, dynamic and flexible workplaces.
The InfluencerCon methodology breaks down traditional silo-directed thinking and encourages cross-functionality and cross-pollination of strategies, concepts, customer interfaces and, ultimately, corporate growth.
Prior to founding InfluencerCon, Phil was Managing Partner of FREE DMC, an influencer marketing agency that specializes in integrated marketing strategy, digital content creation, and experiential events. He graduated with an MBA from Duke University's Fuqua School of Business.
Advance registration is required, as seating is limited.
Click here to register on-line, or:
Please RSVP to Chris Moschovitis at RSVP@TMGR.COM