with Oona Chanel 
April 7, 6:00 pm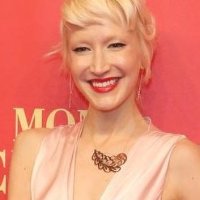 Everyone in business is always in front of people who can and do make a difference in our professional lives. Much of their impressions is based on our self-presentation.
Studies show that business people who dress to represent themselves as managers of a particular business sector provide the best cues that they are authentic and believable.
Oona Chanel is a renowned expert in the discipline of self-presentation. She will demonstrate how visual signals impact corporate decision makers, team members, prospective clients, employees and the media.
Details are telling. And that does not mean expensive jewelry or hair styles. More often, small and simple things can make a big difference in the eyes of those around us.
Oona has the creds: high end runway editorial model, serial entrepreneur, and internationally acclaimed fashion consultant who has worked for major European fashion houses.
Recently, Oona founded and is the Editor-in-Chief of a new fashion magazine to be published by Scandinavian Media Ventures.
Advance registration is required, as seating is limited.
Please RSVP to Chris Moschovitis at RSVP@TMGR.COM