with Nora Simpson
Tuesday, May 5, 6:00 pm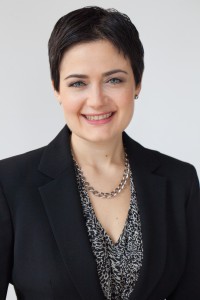 Building professional relationships is a critical part of business success. Without relationships based in trust and authentic connection, attempts to create value and service will suffer. When trust and authentic connection are present between clients, vendors, and colleagues, value, productivity and collaboration can reach remarkably successful levels.
Most people can agree on some level that strong professional relationships are important. But the specifics of how to transform difficult relationships into healthy ones, and how to deepen the quality of already good relationships can feel elusive.
The science of the brain can tell us EXACTLY why someone is opening up or closing off quickly to our attempts to connect in a business context. When we "click" with someone in business, it feels easy and fun. But when others reject us, it can feel frustrating and confusing.  In this talk, you will learn concrete tools you can use RIGHT AWAY to create the right "click" with almost everyone as you build deep, authentic, high-integrity connections across your business life.
Nora Simpson, CEO of Simpson Strategic Solutions, is widely recognized as a business pioneer and the creator of the field of Experiential Neuroscience. Nora has successfully implemented her groundbreaking neuroscience-based concrete business tools with more than 100 companies in 40+ industries and over 10,000 individuals to create radical breakthroughs in revenue, profit, productivity and fulfillment.
Advance registration is required, as seating is limited.
Please RSVP to Chris Moschovitis at RSVP@TMGR.COM