with Jeff Loehr
June 2, 6:00 pm, Yale Club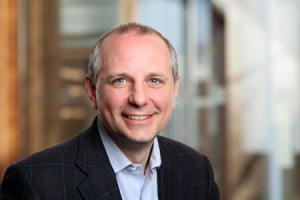 Business success and failure depend on decisions leaders make; they are not a result of changes in the market. However, the market is changing more quickly than most people realize so making these decisions requires that leadership find ways to overcome their biases, focus on the future and continuously reinvent to keep up.
Logically managers and leaders may know this but still struggle to manage the change. The reason for this, based on our observations working with clients around the world, is that as people we become stuck in our mental models of past success. To respond to changing market conditions managers, leaders and founders work harder at doing what they did before. Eventually, when this doesn't work they look for silver bullet solutions that could come from innovating revolutionary products or even restructuring, but these can make the problem worse.
Future focused companies avoid this crisis by thinking about what the future could look like and preparing for it. They continuously reinvent and evolve rather than look for silver bullet solutions. In our practice we look for and build three key aspects to future focused companies: flexibility in the development and execution of their strategy, foresight to break mental models and discover new opportunities and focus to both build the core and also develop new options in the periphery.
Jeff will talk about the mental model challenge and the key aspects of a future focused company.
Jeff Loehr is a partner at Stratalis Consulting. He has experience working with teams of all sizes and at all stages of company development from developing a strategy for tech startups creating an innovation program for the world's deepest mine. He works with teams and companies to help them break out of their mental models, explore new options and develop successful businesses.
We look forward to seeing you at the Yale Club.  Please check with the front desk on the exact meeting location when you arrive.