with John Hornick
July 7, 6:00 pm, Yale Club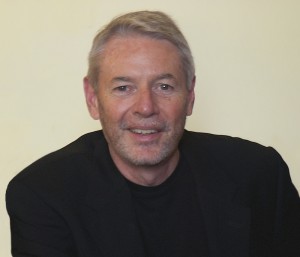 3D printers are the most powerful machines humans have ever invented because they can make finished products, with all their parts, fully assembled.
Driven by a digital blueprint of the finished product, they do so by building up layer upon layer of plastic, metal, or other materials, which are fused with heat, lasers, electron beams, chemicals, ultrasound, or glue.
John Hornick, a prominent IP lawyer, explains where this disruptive technology stands today and where it is going, and how everything will change when you can make anything. Highlights include:
• the Disruption Checklist, which shows how business and personal life will change
• the effects of 3D printing on the ability to make almost anything without anyone knowing about it or being able to control it
• how the human drive to make things will help drive adoption of this technology
• how 3D printing will lead to the merger of science and nature in product design
• how and why 3D printing could replace mass production with mass customization
• how 3D printing may lead to new kinds of crime
John Hornick has been a counselor and litigator in the Washington, D.C. office of the Finnegan IP law firm for over 30 years. John advises clients about how 3D printing may affect their businesses and frequently speaks and writes on 3D printing. He was the only IP attorney selected by the U.S. Comptroller General Forum on Additive Manufacturing.
We look forward to seeing you at the Yale Club.  Please check with the front desk on the exact meeting location when you arrive.