with Charles Biderman
September 1, 6:00 pm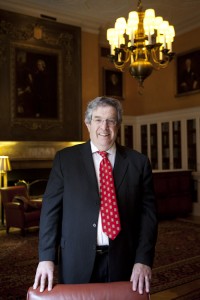 Abundance grants us freedom, security and the energy. The on-going question remains: How to create abundance as a daily reality when worries, anxieties and concerns from the past and present intrude.
Charles Biderman has developed Abundance as a Daily Reality, a practice based on ontology, the science of being present in the areas of life that are important to us. Charles shows us how to be fully and consciously engaged to create the abundance we seek.
As part of this process, we will examine any and/or all unwanted practices based upon self beliefs that we have created. We will learn how to master our past conditioning and adopt practices that lead us to reaching our abundance goals.
Since 2009 Charles has created and led a Money & Success seminar for Landmark Worldwide to some 700 people. In addition, Charles uses this methodology to transform the lives of former foster youth through a special program, Biderman's Practices of Success, most recently presented at Los Angeles City College.
Charles is the Chief Executive Officer of Trim Tabs Asset Management, portfolio manager of TrimTabs Float Shrink Exchange Traded Fund (TTFS-NYSE) and TrimTabs International Free Cash Flow ETF (FCFI- NYSE).
We look forward to seeing you at the Yale Club. 
Please check with the front desk on the exact meeting location when you arrive.